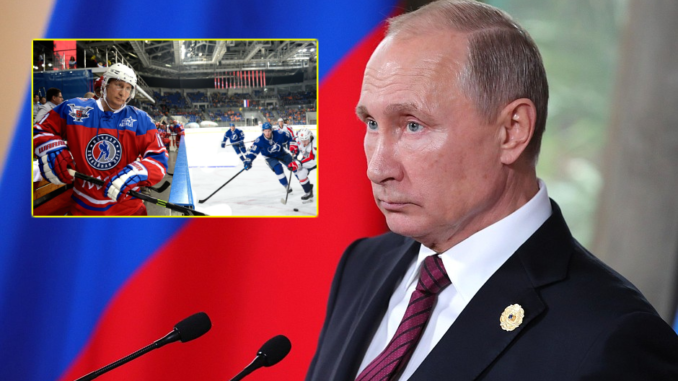 TAMPA BAY, FL –
Although cameras clearly caught him overtly interfering in the May 13th hockey match between the Tampa Bay Lightning and the Washington Capitals, Vladimir Putin strongly denied any meddling in the match at Monday's press conference.
Despite the copious amounts of witness testimony to the contrary, Putin strongly denied any interference in the NHL playoff game. Trump reiterated Putin's denial and touted the integrity of Washington by claiming that the Washington Capitals won that game "fair and square."
We won that game by a long shot, and everybody knows it. There was no meddling whatsoever.
While Putin and Trump continued to adamantly deny any foul play in the Capitals' victory over the Lightning on May 13, an official investigation is still ongoing.
Facebook Comments