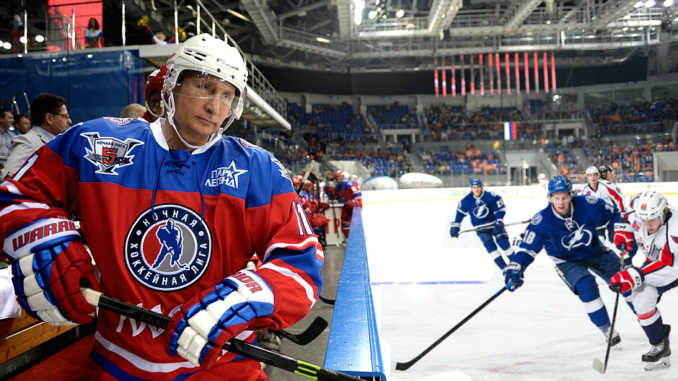 TAMPA BAY, FL –
On Sunday, Vladimir Putin was seen overtly interfering with the NHL playoffs game between the Tampa Bay Lightning and the Washington Capitals.
Spectators and media outlets caught a glimpse of the Russian dictocrat donning his own Russian hockey gear and engaging in several meddling actions against Tampa Bay Lightning players Sunday night. Many have speculated that the Russian President's disruptive behavior was the contributing force behind the Lightning's humiliating 6-2 loss to the Capitals on Sunday.
According to multiple sources, Vladimir Putin was observed tripping Lightning players with his stick, yelling Russian expletives at Lightning players and fans, and bribing several officials. Some have even claimed to see Putin hand an official a dossier just before a penalty was called on the Lightning.
Although there are many rumors circulating about why Vladimir Putin involved himself in Sunday's game, the prevailing theory is that it has to do with his close ties with Washington Capitals captain Alex Ovechkin.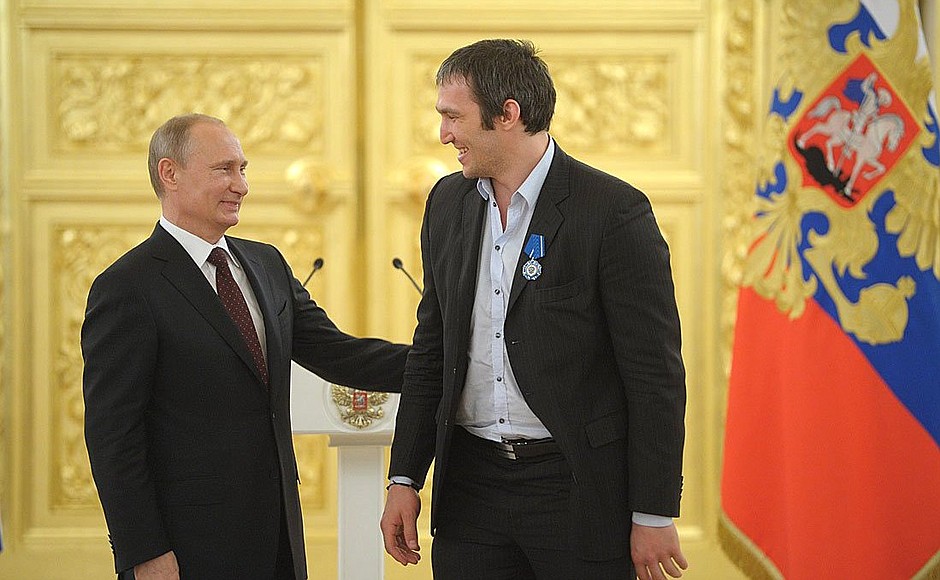 Professor of Hockey Diplomacy at the University of Tampa, Franz Kierkegaard, stated that the overt display of Hockey interference on Sunday was yet another display of the Kremlin's influence over Washington. He said,
This is simply Putin's latest attempt at influencing outcomes in Washington for the good of certain individuals, in this case, Alex Ovechkin. He has already cemented his control over Washington politics, and is now moving on to Washington sports. People must remember that to the Russian people, hockey is the lifeblood of civilization. Therefore, interfering with a hockey game is tantamount to igniting a revolution.
The White House has yet to release a statement regarding its position and response to the overt display of Russian aggression on Tampa Bay ice. Several senators and intelligence officers have already begun creating a subcommittee on Ethical Icing, not to be confused with the trendy humanitarian baked goods startup who received widespread commendedation for their introduction of sustainably-baked goods to remote indigenous tribes.
Rumors have also circulated regarding Trump's foreknowledge and possible involvement in Sunday's interference.
Facebook Comments