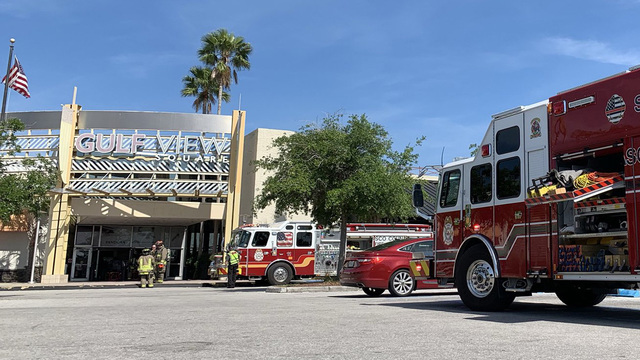 PORT RICHEY, FL –
Some smelled gas; Others smelled cash.
Gulf View Square Flea Market management was elated to learn that their Wednesday morning gas leak led to an annual record-high customer count for the establishment. CEO of Gulf View Realty, Ricky Buchinsky, boasted of the record-breaking stats at a press conference on Thursday morning.
We are pleased to announce that yesterday, April 18th 2019, we had our highest customer count of the year – 17 customers, 12 of whom are local emergency personnel. While we wish the business came under better circumstances, we are proud to serve our local heroes with our fine selection of products. We will continue to turn every seemingly negative situation into a profitable one. This record-breaking number is just the beginning of immense future success for our enterprise.
Buchinsky confirmed that the 12 emergency personnel customers picked up snacks and sodas from the flea market's vending machines. One Port Richey firefighter commented that they felt compelled to purchase the items from inside the market because they were worn out after several hours of identifying the source of the gas leak.
Yeah, it was definitely an exhausting morning. We were hungry. Some of us were thirsty. The nearest gas station was across US-19, so we got some candy bars and sodas from the vending machines inside. It really was just a matter of convenience. Really hope we never have to come back here though.
Gulf View management said they hope to continue serving the needs of local emergency personnel in the future.
Facebook Comments