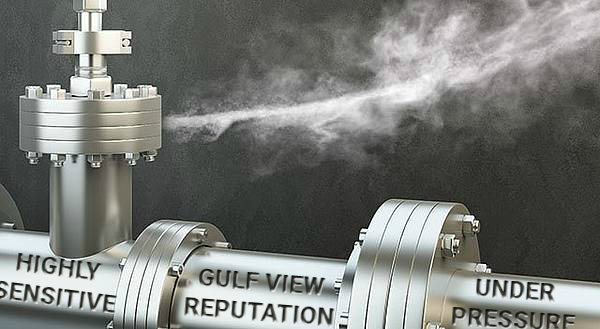 PORT RICHEY, FL –
Is ownership to blame?
Despite their best efforts, owners of Gulf View Square Flea Market have failed to patch up the toxic leak in their establishment's reputation.
A recent investigation revealed that Gulf View Square Flea Market's reputation has been leaking for at least the last twelve years. There is also significant evidence that Namdar Realty and Gulf View Realty, the owners of Gulf View Square Flea Market, have been aware of the leak, but have done little to combat it. After a trusted media source shed light on the problem, the owners publicly denied it. Behind the scenes however, they attempted to patch up the leak, which proved more difficult than previously thought. The leak had grown so large that they could not contain it. It is unknown whether or not the extensive damage causing the leak can be repaired at this point.
The extent of the problem
Although local experts all agree that the leak poses a significant threat to the mental stability of Pasco residents, there is no consensus among them about just how widespread the effects of the leak are.
Professor of Business Ecology at Pasco Hernando State College, Jusdew Bettir, expounded on the possible cause of the leak.
There are several causes of reputation leaks like the one in Gulf View Square Flea Market. Lack of efficient management, a disdain for basic levels of sanitation, and an underrepresented rat population are all possible causes. But we can't forget that this leak is nothing new. It's been around for over a decade now. However, it is up to the ownership and management of Gulf View Square Flea Market to get their act together and get to the root of it once and for all.
The effects of the leak on the residents of Pasco are also real concerns of local public health officials. They have warned Pasco citizens to be aware of the symptoms associated with the prolonged exposure to the leak, including : decreased trust in local retailers, decreased appetite, increased thrift, and severe depression. Pasco residents manifesting one or more of these symptoms are instructed to contact a licensed physician and to stay at least one hundred yards away from Gulf View Square Flea Market until the leak is repaired.
Facebook Comments