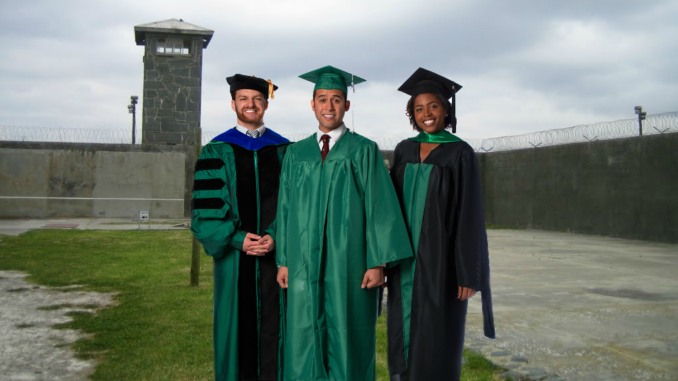 NEW PORT RICHEY, FL –
After Friday's graduation ceremony, hundreds of Gulf High School graduates began making their transitions from the school yard to the prison yard.
An overwhelming majority, 67%, of Gulf High School graduates have been preemptively accepted into Florida State Penitentiary this year. At the graduation ceremony, Gulf High School principal Kimberly Davis gave a nod to the students responsible for the history-making statistic.
As you journey into this new chapter in your life, I encourage you to remember Gulf High and never forget how we helped to shape your future. I feel confident that we have prepared you for your new and upcoming environment. You will have ample opportunities to put your athletic prowess to use on the prison yard, and your mathematics skills on display in playing cards. Feel free to showcase your writing skills in letters to your friends, family, and us.
The graduates are expected to sporadically transition into their new homes over the course of the next year.
Facebook Comments