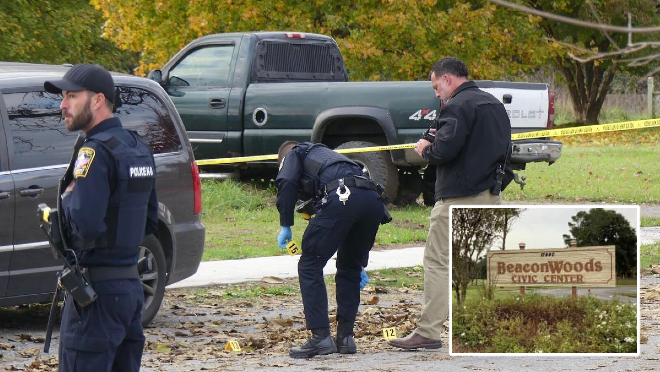 BAYONET POINT, FL –
Pasco County Sheriff deputies are on high alert after several Beacon Woods residents reported the presence of a man under the age of 50 in their community.
According to reports, man "in his late 30s to early 40s" was seen spotted in various locations along Clock Tower Parkway, sparking the intrigue and concern of dozens of Beacon Woods' seniors.
Pasco County Sheriff Chris Nocco assured the Beacon Woods community that a "comprehensive investigation" was underway to get to the bottom of the strange sighting.
"This is certainly a worrisome occurrence, to say the least. We have actually never heard of a man this young ever inhabiting Beacon Woods for any extended length of time. Due to the fact that separate witnesses have reported seeing the man multiple times over the course of several days, we have ruled out the possibility that he is just visiting the neighborhood. We are exploring all possibilities at this point."
Nocco confirmed that his deputies had located several footprints that appear to match those of a middle-aged man, along with a strand of natural non-grey hair, alongside Clock Tower Parkway.
The Beacon Woods Civic Association released a statement acknowledging the disturbing sightings and offering its full cooperation with the Pasco County Sheriff's Office in "locating the juvenile – at whatever cost necessary."
Residents have speculated that the youngish man is an ANTIFA member, a Lakeside Woodlands or Beacon Woods East resident suffering from amnesia, or a victim of kidnapping who managed to escape his captors.
Nocco assured the public that "all theories, no matter how ridiculous or unlikely, are being considered" in the investigation surrounding the inexplicable sighting.
Facebook Comments