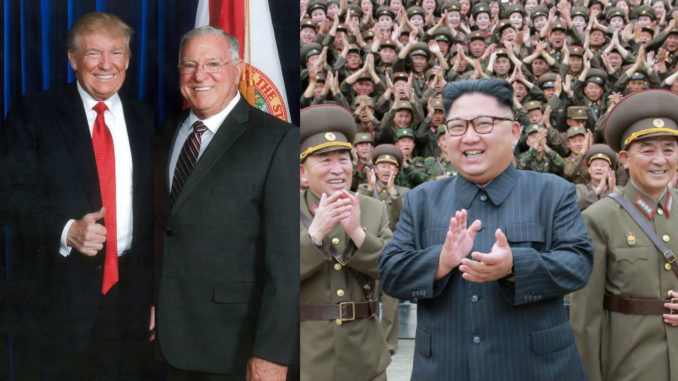 President Donald Trump has appointed Pasco county commissioner Ron Oakley to be the next ambassador to North Korea. Amid growing tensions between the US and North Korea, Trump said that he believes Oakley is "the perfect fit" for the job. Ambassador Oakely told sources that his interest in the position piqued after he saw the job opening on Monster.com:
"Initially, I didn't think I would be the right fit since I'm from the South, and I heard this Kim guy hates Southerners. But then I remembered that saying, 'opposites attract'. I think if there's anyone who can warm these hard-headed Yankees up to the humble beauty of the South, it's me."
Last month, Trump demonstrated his fondness for Oakley's citrus industry experience by tweeting:
"Have you ever had a really good orange? @TheRealRonOakley has the best oranges you'll ever taste. The best. And I say that, and I mean that."
After 7 minutes of careful deliberation, Trump decided on Oakley for the position. Oakley begins his new job on Monday.
Facebook Comments