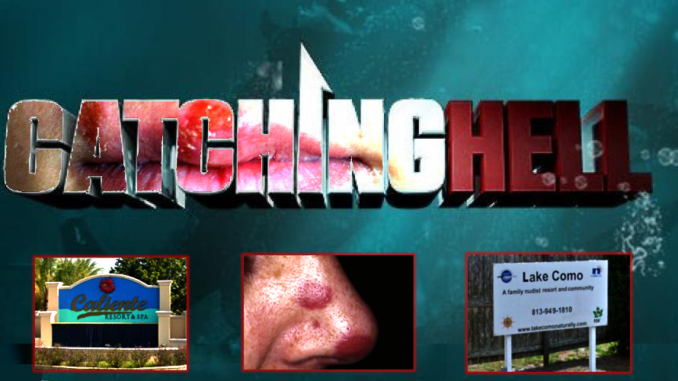 LAND O' LAKES, FL –
The Weather Channel is hoping that their new season of 'Catching Hell', which will cover STD outbreaks in Pasco nudist colonies, will go viral.
While Catching Hell's 2014 season followed Hudson spear-fishing, the show's second season covers Pasco nudist colonies and their accompanying STD outbreaks. The show's producers are hoping that changing the theme from spear-fishing to STD outbreaks will certainly scratch an itch of the viewing pool of their audience. Although they are spending very little on advertising, the show's producers are banking on its viewers rapidly spreading it amongst themselves.
The new Catching Hell will seek to uncover the various STD outbreaks in the several nudist colonies in Land O' Lakes and Lutz. The episodes will range from mild to severe, and will follow selected nudists as they attempt to reel in the physical and emotional turmoil of their STDs. Although the theme of the show will certainly irritate and even inflame some viewers, the producers are hoping that audiences will look beyond the surface and give it a chance.
Some critics have said that the show's producers are engaging in risky behavior by exposing people's medical conditions on national TV. While the producers acknowledged the real danger involved in airing the show, they said that they thoroughly trust the durability of their legal protection to withstand the inherent possible threats.
Facebook Comments