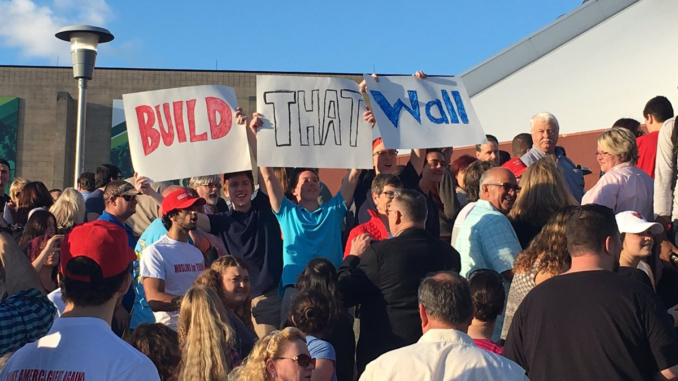 BROOKSVILLE, FL –
Thousands of residents from all counties bordering Pasco gathered at the Brooksville courthouse on Monday to show support for the construction of a wall that would completely enclose Pasco.
The prevailing opinion among participants at Monday's rally is that Pasco contributes only negatively to the reputations of their counties. Hernando county commissioner Steve Champion expressed the sentiments of the crowd in his speech at the rally.
They are not our friend, believe me. When Pasco sends its people, they're not sending their best. They're sending people that have lots of problems, and they're bringing those problems with them. They're bringing drugs. They're bringing crime. They're nudists. And some, I assume, are good people.
The approximately 2,000 attendees from neighboring Hernando, Polk, Sumter, Hillsborough, and Pinellas counties are calling for legislation that would not only construct the Pasco containment wall, but would also make the residents of Pasco pay for it.
Facebook Comments