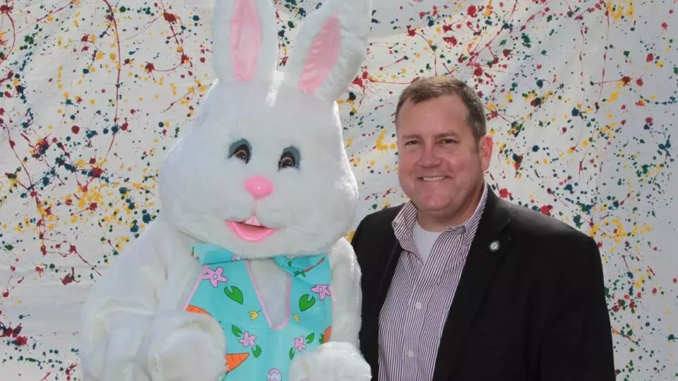 On Wednesday, Pasco county commissioner Mike Wells Jr. announced that he will be running alongside a creepy looking bunny named Ronnie Darko in his re-election bid. Although rumors have been circulating that Wells planned to do something unorthodox to try to garner support, no one anticipated Ronnie the Rabbit.
 One anonymous Pasco political commentator wrote, "We expected something a bit more strategic and subtle, like coming out as a communist non-gender-conforming polygonsexual. Although I'm skeptical of [Wells'] radical decision, let's see how he does with it."
Wells plans on taking "Ronnie the Rabbit" to every house when canvassing neighborhoods.
Facebook Comments