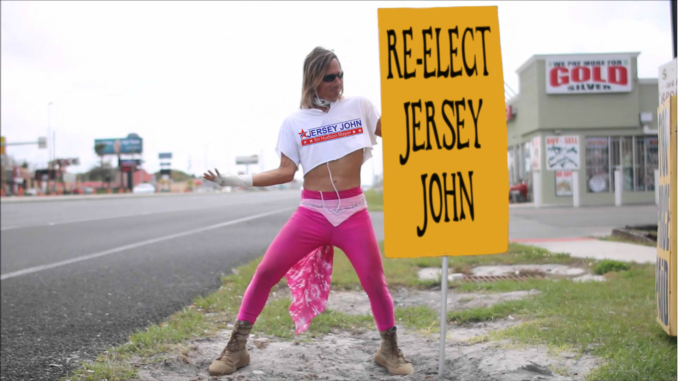 HUDSON, FL –
While many are seeking election in the upcoming midterms, perhaps no candidate is more highly-favored than Hudson's incumbent mayor 'Jersey John' Kovaleski.
The New Jersey native, who is a well-known face in the community, is heading towards a nearly certain victory in the November midterms. Since his landslide victory last July, he has made several improvements in Hudson. In January, Kovaleski unilaterally created a gold standard for all Hudson currency, significantly stabilizing Hudson's economy. He is also credited with orchestrating the Hudson Publix remodel and revitalizing Hudson's formerly stagnant foreign policy.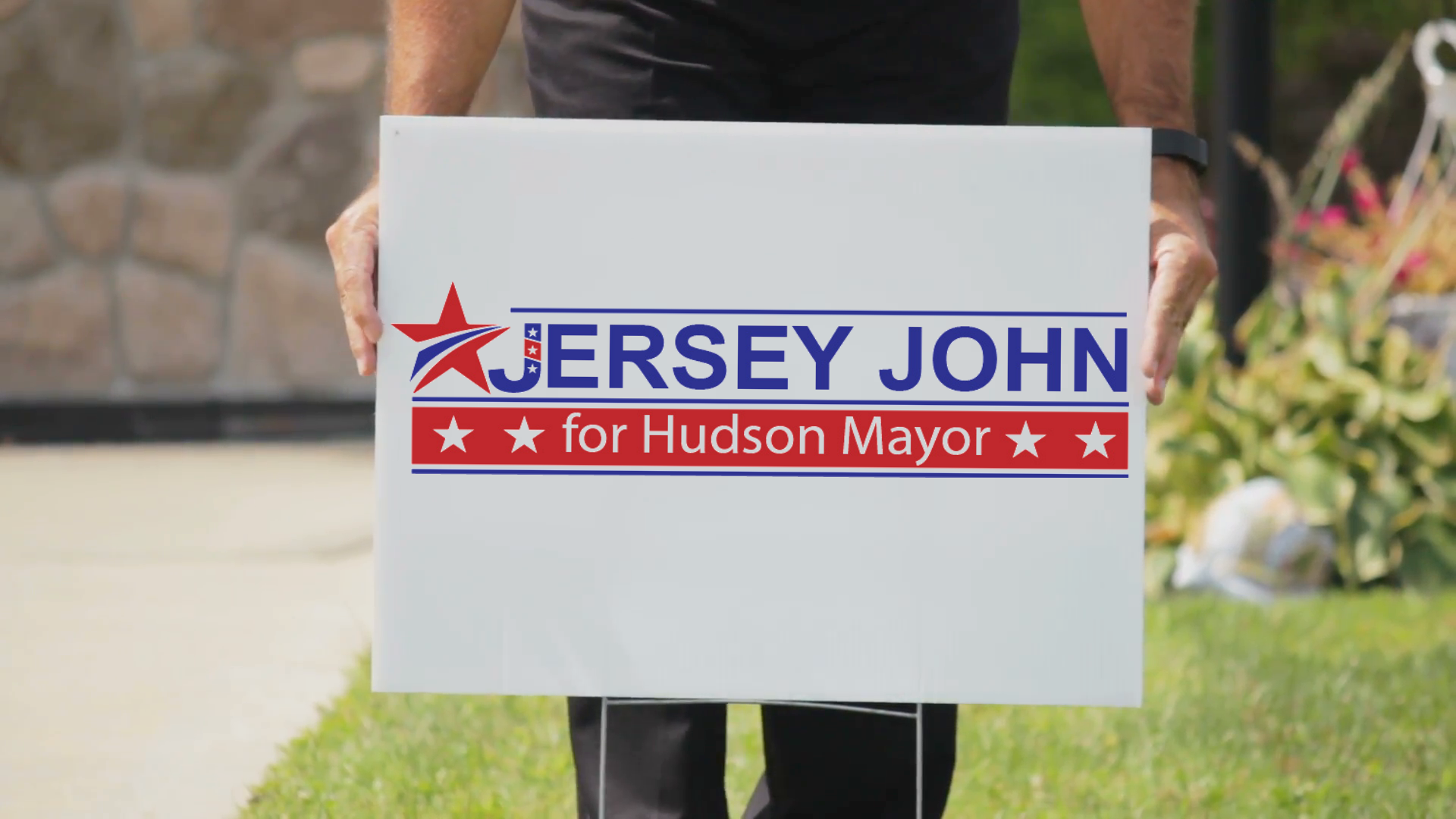 A Jersey John supporter poses with yard sign.
Kovaleski's stellar track record has earned him an approval rating of 87%, an unprecedented feat in Hudson's extensive political history. With such a successful first term, one can hardly imagine how he could improve next time around. When asked what he might do differently during his hopeful second term, Kovelski said he would work harder to 'lay the foundation' for the long-awaited Hudson-area Six Flags park.
Voters have until November 6 to cast their votes for Jersey John.
Facebook Comments