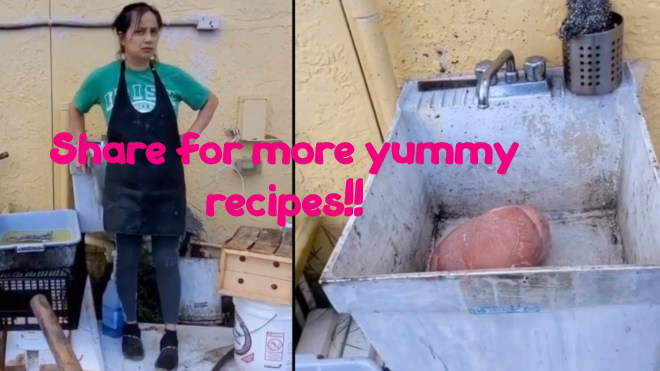 PORT RICHEY, FL –
A Port Richey Chinese Buffet is soaking in the attention after a video of their meticulous preparation of their infamous sun-baked chicken entree went viral.
The chicken platter is a delicacy that is integral to the fabric of the Port Richey community, and one local fan wanted to get an up-close look at the secret preparation behind the amazing dish.
The curious onlooker managed to capture video of the secret preparation techniques behind the gourmet dish. What he found is that the gourmet Chinese chef allows the chicken to bake freely in the sun, a process that enhances flavor and promotes the growth of bio-colonies within the chicken itself.
Another key detail to making the truly one-of-a-kind dish is to perform the sun-baking in a mop-sink caked with several layers of grime and mold, to aid in the natural fermentation process. This allows the layers of flavor within the sink to slowly and naturally embed themselves into the deepest parts of the chicken. This makes for a spectacular chicken that can provide flavors from multiple different cuisine styles in a single bite.
Since the video was posted online in mid-February, the buffet has seen a huge spike in business. Due to an onslaught of customer requests, the buffet will produce their own videos showing more of their traditional ancient-Chinese cooking techniques. Future recipe videos will include customer favorites like floor-basted pork, and toilet-dunked dumplings.

Facebook Comments