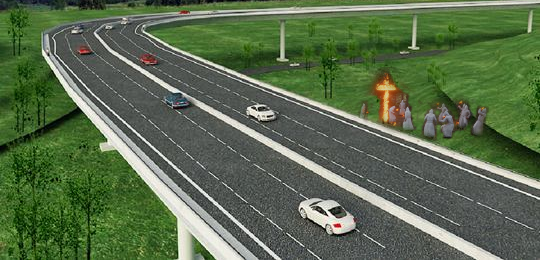 MOON LAKE, FL –
After decades of debate, county officials and wildlife advocates are bridging divides. A monumental compromise includes plans to extend Ridge Road in a way that protects and preserves the native species of the area, namely the local Moon Lake KKK population.
Local wildlife activist Jean Crabtree has been protesting the Ridge Road extension project for decades, but "fully supports" the new plans that include environmental provisions for the endangered species.
We understand that the native klansmen, who have used these woods for generations, stand no chance against the corporate billionaire elite that want to destroy their habitat for profit.
According to the Southern Poverty Law Center, an environmental advocacy group, the number of klansmen in the United States has reached an all-time low of only a few thousand, down from approximately 5 million in 1925. Experts note that the massive decline in klansmen directly corresponds to the increase in the building of modern roads, a trend that local wildlife advocates have successfully halted in Pasco County.
The new Ridge Road extension plan will have 18 elevated bridges to as to not disturb the KKK activity in the wooded area below.
Facebook Comments