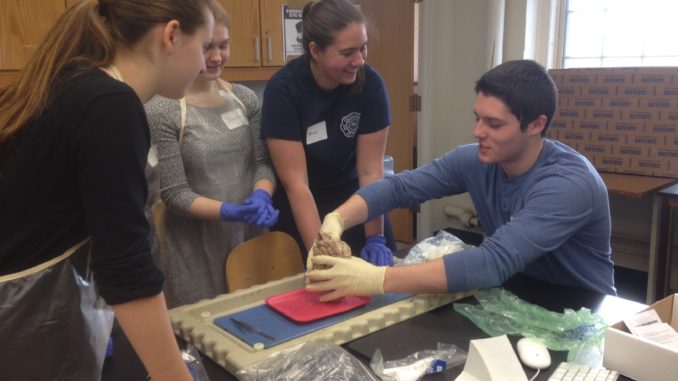 NEW PORT RICHEY, FL –
Save a frog, dissect dreams.
Students at Mitchell High School in New Port Richey have become the first students in the world to dissect their aspirations for future success.
After extensive protests from PETA, the Pasco School Board made the decision to transition from dissection of real animals, to dissection of the unrealistic hopes of success of their current students.
Pasco County School Board Superintendent Kurt Browning made the following statement explaining the dicey decision.
We've made this unprecedented decision for two reasons. First and foremost, to appease the PETA folks who won't leave us alone. And second, to give our students a strong dose of reality. Many of them have these grand ideas of a decently successful future and a somewhat inhabitable county. It is merciful to put these hopes down sooner rather than later. Allowing the students to slowly slice and pick apart their dreams will ensure that they fully understand the unreal composition therein.
Unlike outdated dissections which involve receiving dead animals in the mail, Pasco students will have the opportunity to watch their hopes and dreams die before their very eyes. According to the Pasco County School Board, students will bring their own hopes to class, and then be presented with a film depicting various sections of Pasco County, particularly along the US-19 corridor. The film will also display statistics regarding drug and alcohol use, nudity, and crime rates in Pasco County as compared to the rest of Florida. Officials say that the film was created in order to swiftly kill students' aspirations "in the most humane way possible."

Facebook Comments