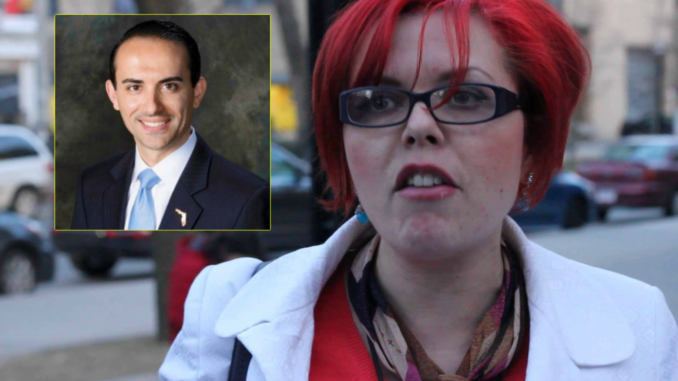 NEW PORT RICHEY, FL –
Republican candidate for Florida House District 37, Ardian Zika, became the subject of harsh criticism on Monday after being accused of holding a door open for a local feminist. Prominent feminist activist Anita Mann said that Ardian Zika "forcibly" opened a door to a local gas station and held it open for her. She tearfully recounted the traumatizing incident.
I was on my way into Wawa to pick me up one of those hoagies they have on special, and there came that Zika dude strutting passed me. Without my consent, he opened the door that I was reaching for, nearly touching my hand. I could literally feel the wind from his hand against mine. I saw what I perceived to be pure, undiluted patriarchy oozing out of his eyeballs as he stood there holding that door. He then patronized me and my experience as a woman by smiling at me, and attempted to control my bodily autonomy by waving me in. Since when does he have any right to tell me what to do with my body?
Democrats are calling for a "full, comprehensive, and thorough" investigation into Mann's allegation, evidently in hopes of derailing Zika's likely victory in November's general election.
Zika could not be immediately be reached for comment.
Facebook Comments