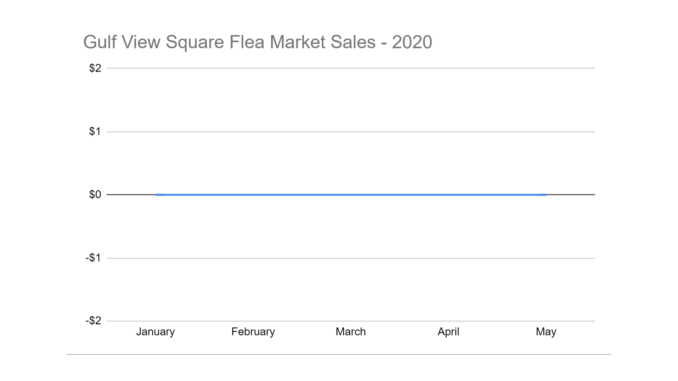 PORT RICHEY, FL
An internal audit of Port Richey's Gulf View Square Flea Market's sales figures reveals that its quarantine closure had no effect on its business.
While many businesses locally, nationally, and internationally have suffered significant losses as a result of the COVID-19 Coronavirus response, Port Richey's infamous Gulf View Square Flea Market's sales did not change as a result of their month-long quarantine closure.
The CEO of Namdar Realty, Ricky Buchinsky, touted the steadiness of their business in spite of the restrictive lockdowns.
Take a look at the numbers – they don't lie. Find me one other business that had the same amount of sales while they were closed as when they were open. You'll be hard-pressed to find one. This shows that how resilient Gulf View Square Flea Market is to any trials that come our way.
The flea market was closed for the entirety of April, and recently reopened in early May.
Facebook Comments