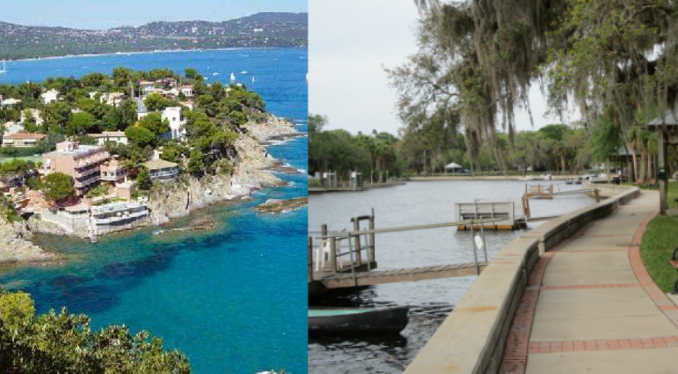 Last Monday, prominent businessman and successful downtown shop owner Bernard Petit-Moreau announced that French town Cavalaire-sur-Mer is cutting all familial ties with its sister-city New Port Richey. Moreau went on to claim that Cavalaire-sur-Mer and New Port Richey were "never really sisters", and that the sister-city relationship was simply an international tourism marketing arrangement. Moreau said that it is clear that New Port Richey took the relationship "way too far."
New Port Richey mayor Rob Marlowe responded to Moreau's statement on Tuesday. "It's not just not fair. We were supposed to be sisters forever!" Marlowe compared the sisterhood of the two areas to that of the one portrayed on The Parent Trap. "Though we were separated from each other by an ocean, we were sisters all along…We just didn't know it yet." Marlowe said he would be sending Moreau a French version of The Parent Trap in hopes of restoring the relationship. Moreau said that the prospects of receiving the film would not alter the town's decision.
The relationship between New Port Richey and Cavalaire-sur-Mer began in 1925 and was a great honor specifically to downtown New Port Richey, which was an epicenter of culture and the arts. However, times have changed. Now, for the sake of preserving the honor of the beautiful Calvalaire-sur-Mer, the French town has decided to disassociate.
Facebook Comments