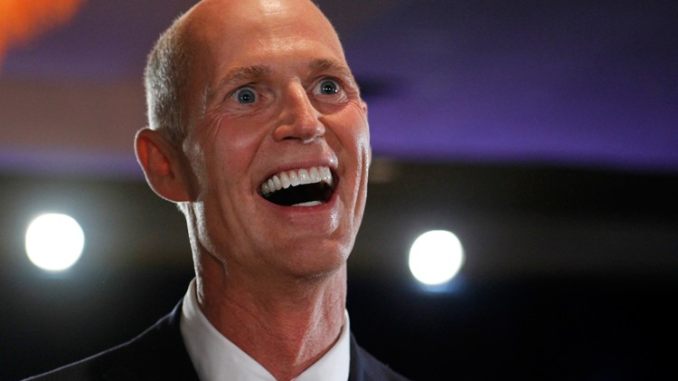 TALLAHASSEE, FL –
Experts predict that the infamous photo of Rick Scott laughing is most likely going to swing the US senatorial election in favor of Bill Nelson.
Florida Democratic strategists have focused all of their campaign efforts to exclusive spreading of the photo. Campaign manager for Bill Nelson, Andrew Polluck, explained the strategy.
We have discovered that the most persuasive way to win people over to our side is simply to disseminate the disturbing photo of Rick Scott as much as possible. We trust that when Floridians see how creepy his smile is in this picture, they will be empowered to make an informed, non-biased opinion as to his ability to be an effective senator for our great state.
The Nelson campaign has recently sent out a series of mailers that display the photo in high-resolution, with accompanying captions such as:
– Remember This Face At The Ballot Box
– Don't Trust Someone Who Laughs Like This
– His Laugh Don't Lie
– Open Mouth Laugh = Nazi
– Hitler Laughed Like This
– Seriously, Just Look at His Face
Voters will decide whether Scott's weird laugh should prohibit him from the US Senate seat on November 6, 2018.
Facebook Comments