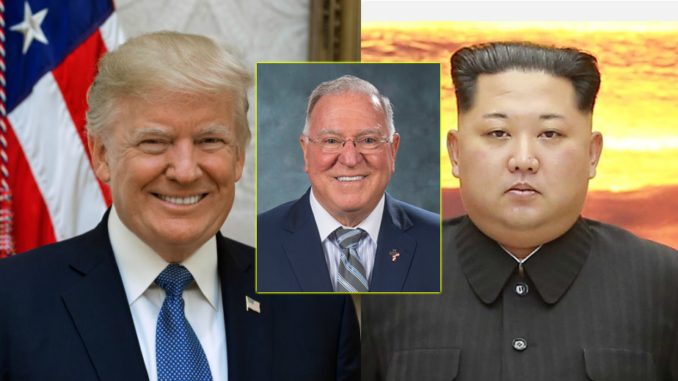 DADE CITY, FL –
The United States ambassador to North Korea, Ron Oakley, has been instrumental in orchestrating today's Singapore summit, a historic meeting between US President Donald Trump and North Korean Supreme Leader Kim Jong Un.
It has only been 8 months since Trump named Ron Oakley the United States' next ambassador to North Korea, and he has already helped organize one of the most monumental meetings regarding the fate of the Korean peninsula since the signing of the armistice.
Trump said that he was "thoroughly pleased" with the work done by the former Dade City citrus empire lord Ron Oakley to set up today's meeting. Oakley will be attending today's meeting, and promised to bring fresh orange juice for all in attendance.
Facebook Comments