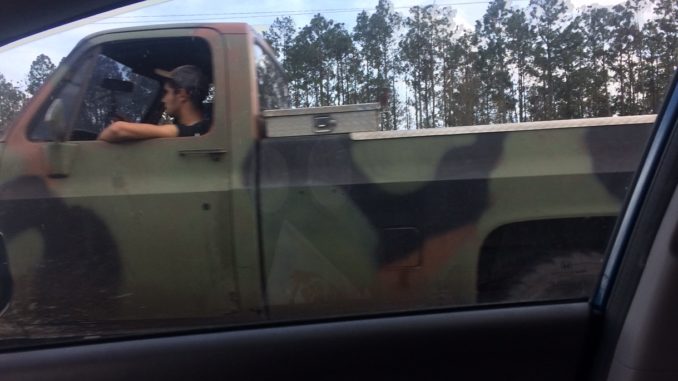 LAND O' LAKES, FL – A truck that appears to be made out of nothing but organic plant material was spotted on US-41 in Land O' Lakes on Sunday.
Witnesses say that they saw what appeared to be a "shrub with wheels" traveling northbound on US-41 on Sunday. They said that the shrub appeared to have the shape of a traditional truck, but seemed to be made of a combination of grass, leaves, tree bark, and tar.
Since a photo of the vehicle was leaked on social media, speculation has surrounded the nature of what's being dubbed, 'The Terra-Truck.' The truck is believed to be the first completely plant-based, organic, and biodegradable vehicle on the planet. Experts believe that the eco-friendly truck is most likely a beta-test for a new line of revolutionary vehicles from Tesla.
Although the mysterious driver could not be reached for contact, it was confirmed that he was donning a grey tank top and what appeared to be a bush for a hat.
Facebook Comments