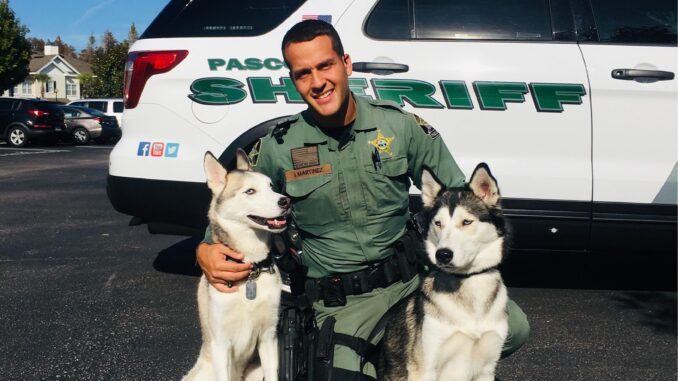 NEW PORT RICHEY, FL –
The Pasco County Sheriff's Office has two new additions to their K9 unit, 'Joe' and 'Biden'. The two huskies are said to be able to detect the smell of females from up to a half-mile away.
While the art of female-sniffing has already been perfected by the prominent figure the dogs were named after, the Pasco Sheriff's Office hopes to channel that expertise into a more comfortable conduit.
A Pasco Sheriff's Office spokesperson explained the motivation behind the new pups.
We've conducted extensive research that shows that women and girls are much more open to the idea of being sniffed by a dog than an old man. It's for that reason that we decided to implement a female-sniffing K9 team. We hope that men who feel the need to take a whiff of our women can now retire the practice, knowing that our K9s can perform the task much more efficiently and a lot less creepily.
The K9s are expected to begin their official duties, which will include locating female runaways, persons of interest, and missing persons, as soon as their human predecessor relinquishes his interest in the practice.
Facebook Comments