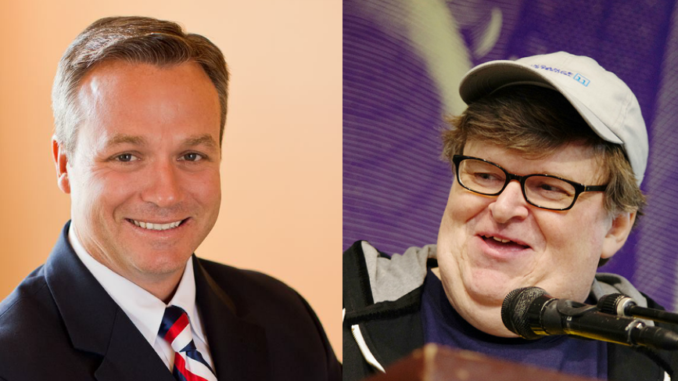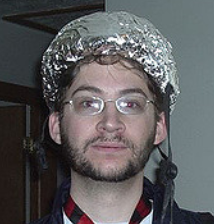 The following is a guest entry from Walter the Woke. Walter is a self-taught paranormal Egyptologist, and lifelong Hudson resident. He received his GED with honors from the prestigious Hudson High School. His greatest passion in life is wokening the citizens of Pasco to the dangers of the New World Order and their devious plottery. Water also thoroughly enjoys skim milk, under-ripe avocados, and the smell of Hudson Beach.
If you have heard of Pasco County Commissioner Mike Moore, you have probably heard he is a conservative republican, and that he has served on the Pasco county Board of Commissioners for several years now.
That's all well and good, but there's much more to the story than that.
After doing some in-depth research, I have found a plethora of evidence of hypocrisy and deception on the part of Mike Moore.
It turns out that Mike Moore has been leading a double life for decades.
Here is the truth about Mike Moore, according to Wikipedia:
"Michael Francis Moore (born April 23, 1954) is an American documentary filmmaker, left-wing activist, and author.
One of his first films, Bowling for Columbine, examined the causes of the Columbine High School massacre and overall gun culture of the United States. For the film, Moore won the Academy Award for Best Documentary Feature. He also directed and produced Fahrenheit 9/11, a critical look at the presidency of George W. Bush and the War on Terror, which became the highest-grossing documentary at the American box office of all time and winner of a Palme d'Or. His next documentary, Sicko, which examines health care in the United States, also became one of the top ten highest-grossing documentaries. In September 2008, he released his first free movie on the Internet, Slacker Uprising, which documented his personal quest to encourage more Americans to vote in presidential elections. He has also written and starred in the TV shows TV Nation, a satirical news magazine television series, and The Awful Truth, a satirical show.
Moore's written and cinematic works criticize topics such as globalization, large corporations, assault weapon ownership, U.S. Presidents Bill Clinton, George W. Bush, and Donald Trump, the Iraq War, the American health care system, and capitalism overall. In 2005, Time magazine named Moore one of the world's 100 most influential people"
Don't continue to buy the media propaganda. Mike Moore has been lying to you for years. He is actually a morbidly obese, radical left-wing activist, not a conservative republican.
Stay Woke, Pasco.
Facebook Comments