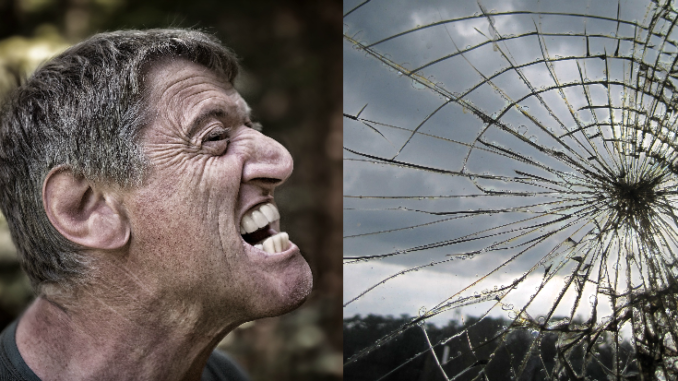 On Friday, New York native and Port Richey resident Michael Rigatoni was going about his business as usual, including whining about Florida, when he unleashed a high-pitch screech that broke several of his neighbors' windows. Rigatoni recounted the events that led up to the incident:
"I was doing my typical ranting about Florida weather, Florida welfare programs, Florida drivers… Then, something came over me, like a burning feeling. At first I thought I swallowed some of my cigarette ash, but then I realized it was just pure rage swelling up inside of me. At that moment I released all of my pent-up rage for this horrible state. It's seriously the worst – that's why I moved here and refuse to go anywhere else."
Neighbors said they were used to hearing their New Yorker neighbor's petulant whining, but never thought it would lead to damage of their property. Rigatoni refused to pay for the repair of the windows and blamed the damages on Florida home construction. Rigatoni moved to Florida 23 years ago and has no plans on moving back to New York.
Facebook Comments