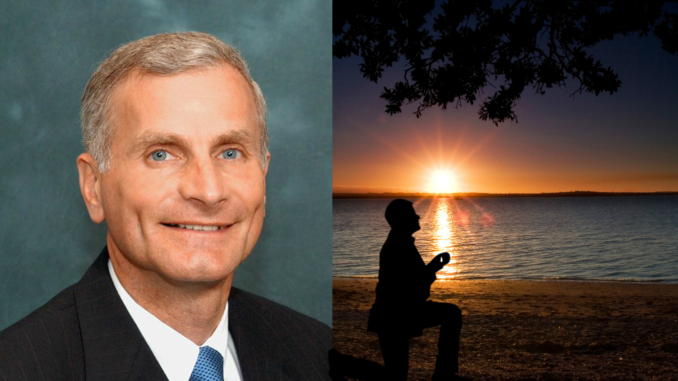 On Tuesday, Pasco tax collector Mike Fasano popped the question to his nameless lifelong invisible girlfriend. After the proposal, Fasano tweeted a picture of himself standing alone on the beach with the message, "My beautiful fiance and I." Fasano then went on to passionately describe his oh-so-elusive female companion as "having all of the qualities that a typical heterosexual man would be attracted to." Fasano told reporters that he has been seeing this woman in a "romantic capacity" since their teen-years.
Fasano's revelation of his relationship comes a shock to many conservatives, as he has claimed to support traditional conservative marital values for decades. Heteroexistent marriage, marriage between one existing person and one non-existing person, is a controversial issue and has yet to be ruled on by the Supreme Court. Only time will tell if the state will allow Fasano to marry his non-existent female lover.
His fiance declined to comment.
Facebook Comments