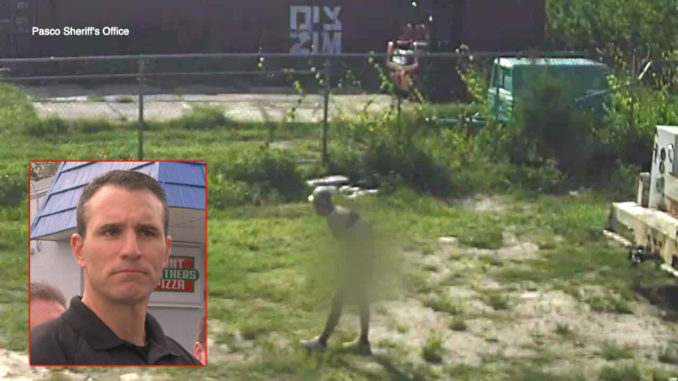 NEW PORT RICHEY, FL –
The Pasco County Sheriff's Office became the subject of harsh criticism on Thursday after assuming the gender of a naked burglary suspect.
According to sources, an unknown, naked individual was captured on surveillance camera burglarizing several vehicles in New Port Richey on July 14. In pursuance of an arrest and conviction, the Pasco Sheriff's Office released a statement that the subject was a "man wearing a woman's bra".
Professor of Political Correctness at Pasco Hernando State College, Pat Mi, derided the Sheriff's office for its "transphobic language".
The Pasco County Sheriff's Office made several bigoted gestures during their investigation and subsequent press release regarding this case. Firstly, they identified the suspect as "a man" when they have absolutely no evidence regarding the gender identity of the suspect. Secondly, they referred to the suspect's bra as "a woman's bra", which insinuates that only women wear bras. We are calling for a full investigation into the transphobic bigotry exemplified in these offensive statements, and demand an immediate apology.
The Pasco County Sheriff's Office has not yet issued an apology, and could not immediately be reached for comment.
Facebook Comments